Alongside Lush's Christmas range brimming with handmade gifting options, Lush also has an abundance of tailor-made and creative gifting ideas to offer even more choice to those looking for the perfect gift this Christmas…
CUSTOMISED GIFTING…
NEW! Create a tailor-made Lush box online (£5.00)
It's never been so easy to create the perfect Lush gift box, bespoke for your best friend, loved one, or even yourself. A new digital offering, visitors to customisation.lush.com are able to handpick their products before designing their box using an array of different colourways, sleeve designs and messages. Get ready. Set. Customise!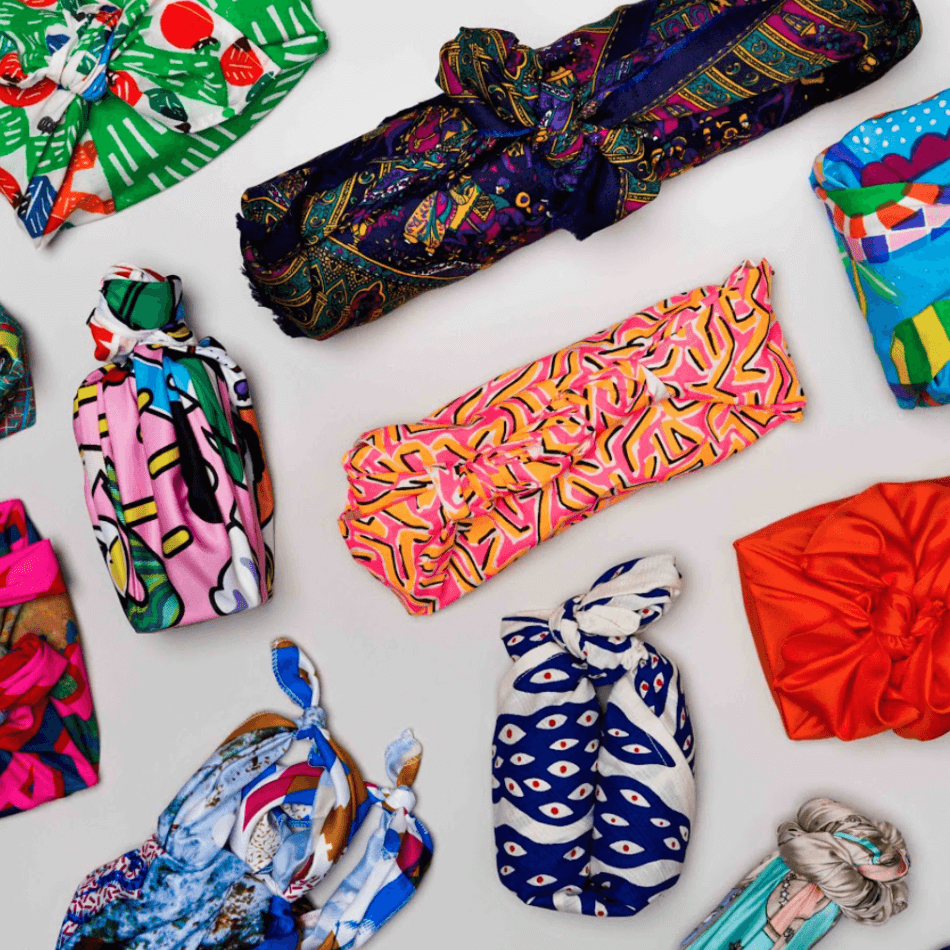 Make your own gift using a Lush Knot Wrap 
If you're looking to make your own Lush gift, look no further! The perfect alternative to wrapping paper, Lush's reusable and eco-friendly fabric gift-wraps aka Knot Wraps are made from cotton or recycled plastic bottles and great for wearing or re-wrapping. Simply pick your products and ask a Lush team member to show you the abundance of ways to wrap your gift, or check out these virtual tutorials for a little inspiration.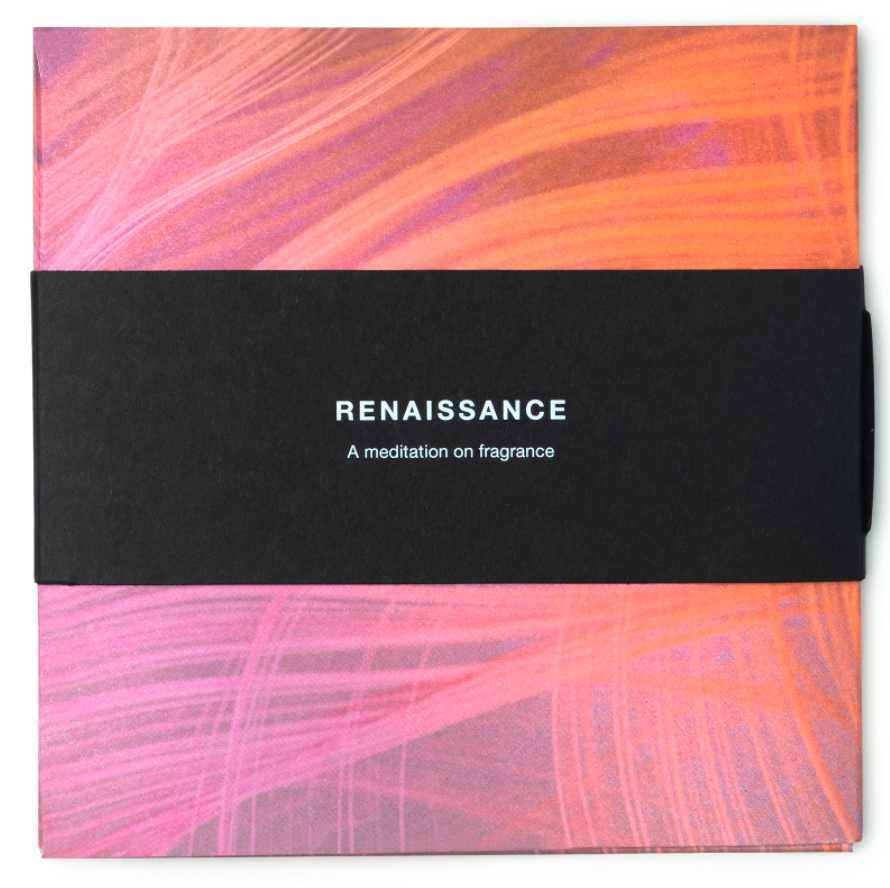 CREATIVE LUSH GIFTING IDEAS…
Gift a Lush experience with the Lush Spa
Created to transform mind and body, Lush's luxuriously pampering spa treatments are the perfect way to rejuvenate and revive. With eight Lush Spas to choose from and with treatment vouchers available in Lush shops nationwide, you could say that the Lush Spa is Lush's best kept secret.
Offering an amended menu of treatments and treatment vouchers inline with government guidelines, Lush is also offering Self Care Sessions, a new virtual offering enabling you to enjoy the immersive Lush Spa experience from the comfort of your own home. These sessions are the perfect way to come together virtually with friends, colleagues or family. Prices start from £32.00 for a one-to-one session and from £7.00 per person for a group session. Spa vouchers have no expiry date and are ready to use as soon as you're ready to visit one of the Lush Spa locations.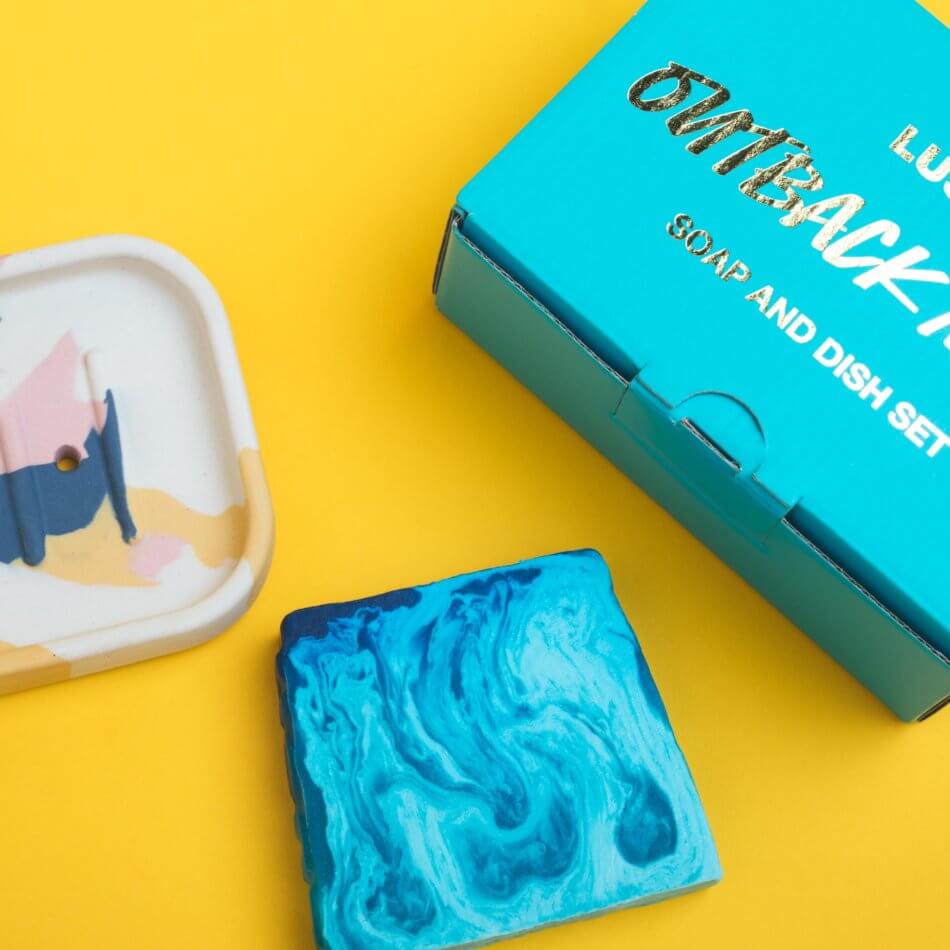 KEEP HANDS SQUEAKY CLEAN WITH LUSH SOAP GIFTS
Lush have launched the perfect gifts to keep your hands squeaky clean this Winter. Handmade in the UK using effective ingredients, Lush has been making packaging free soap for over 25 years. With two brand new style gifts for Christmas, these have everything you need for yourself or a loved one to keep hands clean and to help stay safe.
Soap Stack gifts (from £13.00 each) – these gifts contain two soaps and a Tenugui Knot Wrap. Tenugui means hand towel in Japanese and can be used in multiple ways. Mainly for taking with you for using to dry hands or face.
Lush Soap and Dish Sets (£22.00 each) – the soap dishes featured in these gifts are handmade by Granby Workshop in Liverpool. Each dish is completely unique and made from 80% recycled white clay.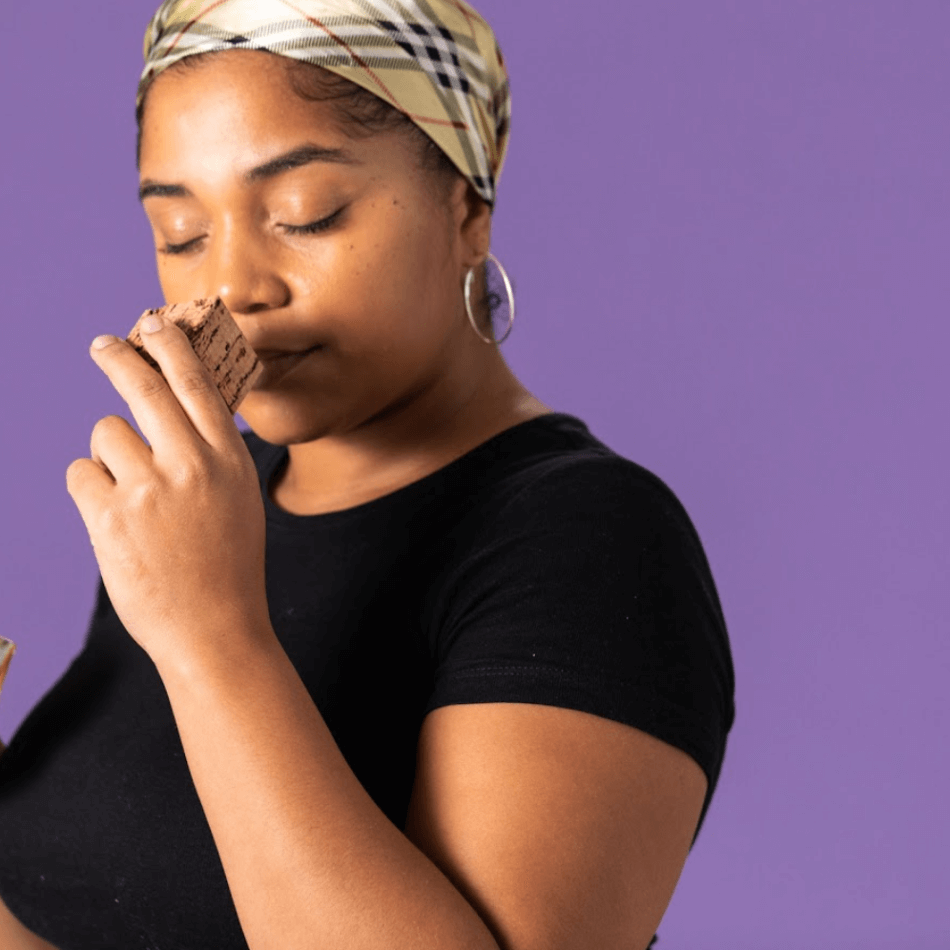 Grassroots perfume, the gift that gives back (£50.00 for 100ml)
New to the Lush Giving family, all proceeds (minus the VAT) from Grassroots perfume go towards helping small grassroots organisations continue their work on the ground creating real lasting change. Available in UK Lush Perfume Libraries and online, Grassroots has the same scent as Charity Pot hand & body lotion.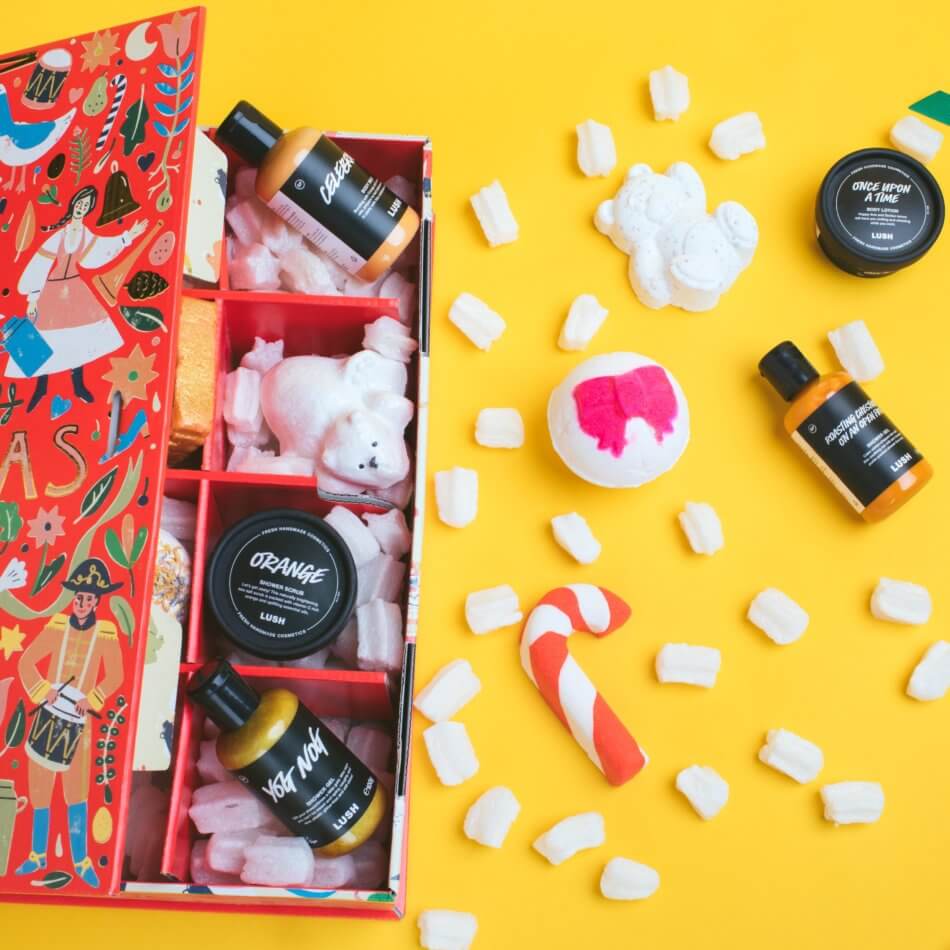 Gift your colleagues with Lush Corporate gifting
This festive season, Lush will be offering a corporate gifting service to enable businesses to treat clients and employees to a much needed pamper this Christmas.
To start your Lush corporate gifting journey, simply get in touch via the Live Chat button online  or contact your local Lush shop to speak to their dedicated corporate gifting concierge.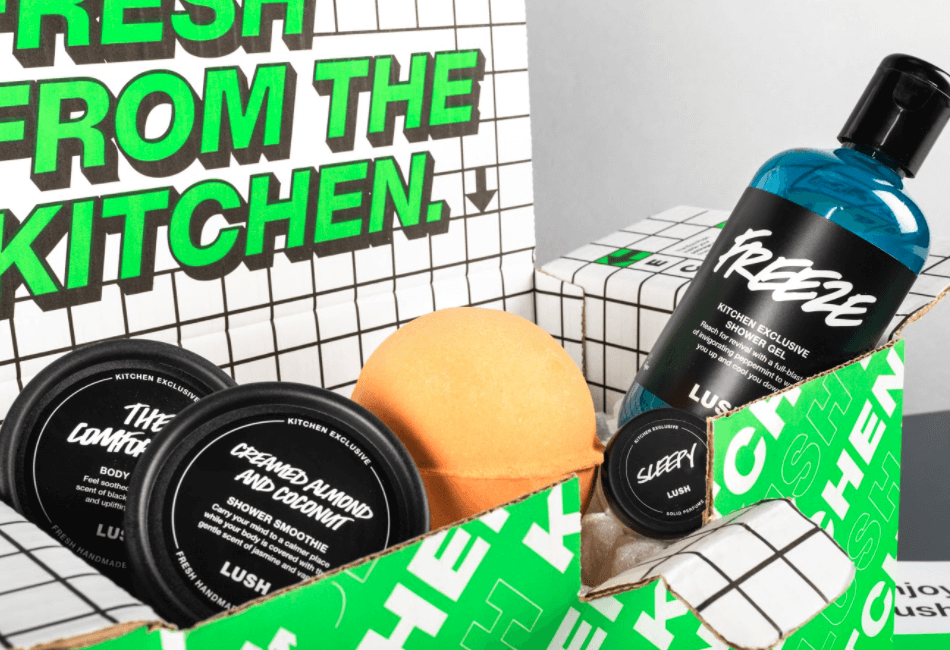 A LITTLE SOMETHING JUST FOR YOU….
Lush Kitchen Subscription Box (£35 a month + shipping)
Amidst the Christmas rush, it's important to take some time for yourself and practice a little self care. The Lush Kitchen Subscription Box is perfect for those looking to treat themselves this Christmas. Featuring 4-5 exclusive products, the contents of every box is based on subscriber votes from a changing monthly menu, plus one or two surprise goodies chosen by Lush.
Each month subscribers will have a new menu to vote on and the most voted for products will be in that month's box.
To keep up to date and be the first to know about further exciting Christmas product announcements, customers can subscribe to the Lush Newsletter.